Bulldogs and Roosters both want my signature: Tedesco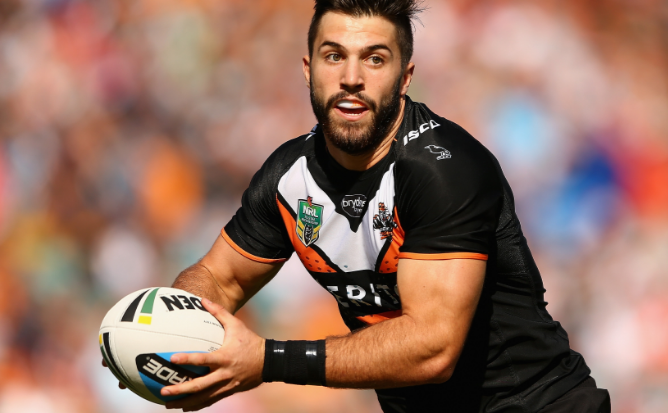 Wests Tigers star James Tedesco has given a revealing interview to local Campbelltown radio station C91.3fm on Thursday saying that both the Canterbury Bulldogs and Sydney Roosters are chasing him.
Less than 24 hours after teammate Mitchell Moses reportedly signed with Parramatta, Tedesco said many factors were at play and he was seriously considering moving on from the embattled club and that both the Bulldogs and Roosters had contacted his manager Isaac Moses.
"Those two teams are interested," he said.
"Isaac told me those two are interested, I haven't really had any formal discussions with them.
"They definitely are interested, and those two teams are pretty strong clubs that we'll have to consider.
"Obviously the priority is to stay at Tigers but our performances lately haven't been up to scratch, from my perspective and from the team's perspective."
Tedesco repeated the same line that Mitch Moses used just last week saying money was not his biggest concern.
"It's not money, the money is not an issue," he said.
"Just our performances need to improve. As I said Ivan (Cleary) might come in and prove that and I might see that long-term we will be able to win premierships.
"Also recruiting as well, I think we need to make some good signings in the next few years to be a strong club.
"Our squad at the moment is quite strong, we just haven't been consistent for many years.
"I'm hoping Ivan can come in and we can generate some consistency, but it takes a bit of time."