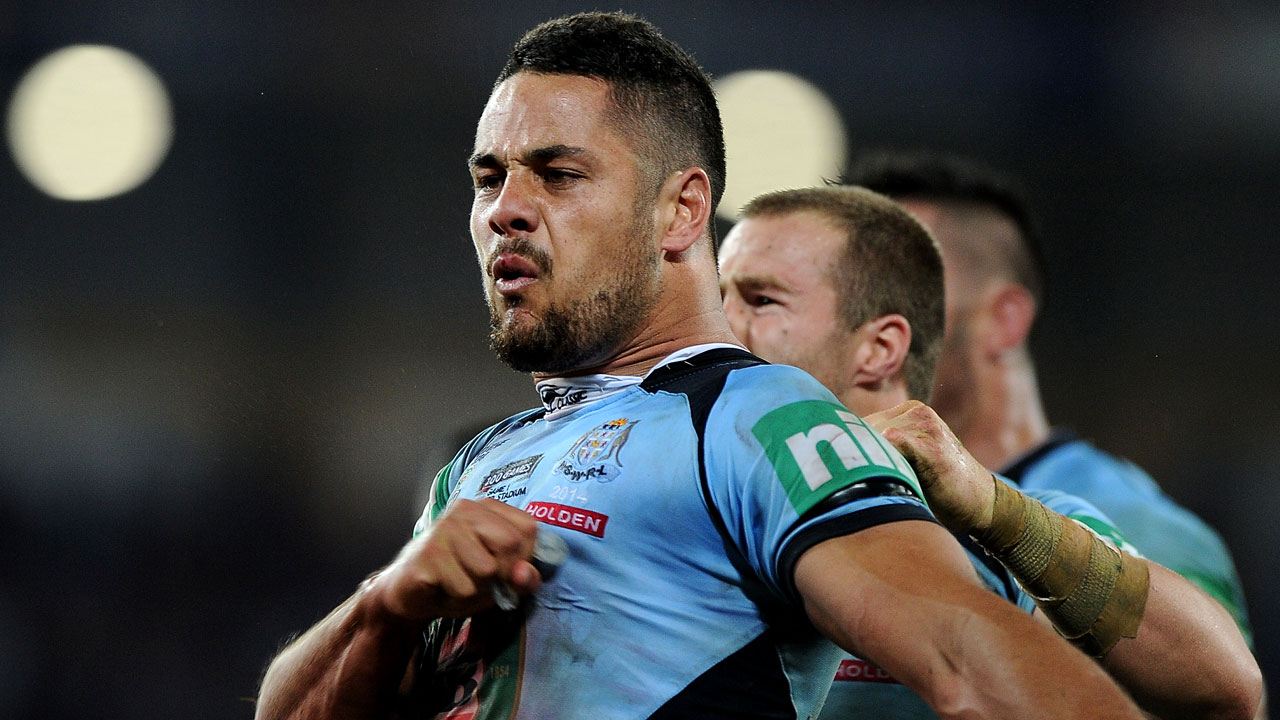 New York Post runs story on Jarryd Hayne's Gold Coast Titans problems
March 9, 2017
Jarryd Hayne's problems at the Gold Coast Titans have reached The Big Apple with the New York Post reporting on the two-time Dally M champion.
You know you've still got it when the NY Post picks up the story.
"The Hayne Plane, not quite a year after flying out of San Francisco, has hit some turbulence Down Under" the story began.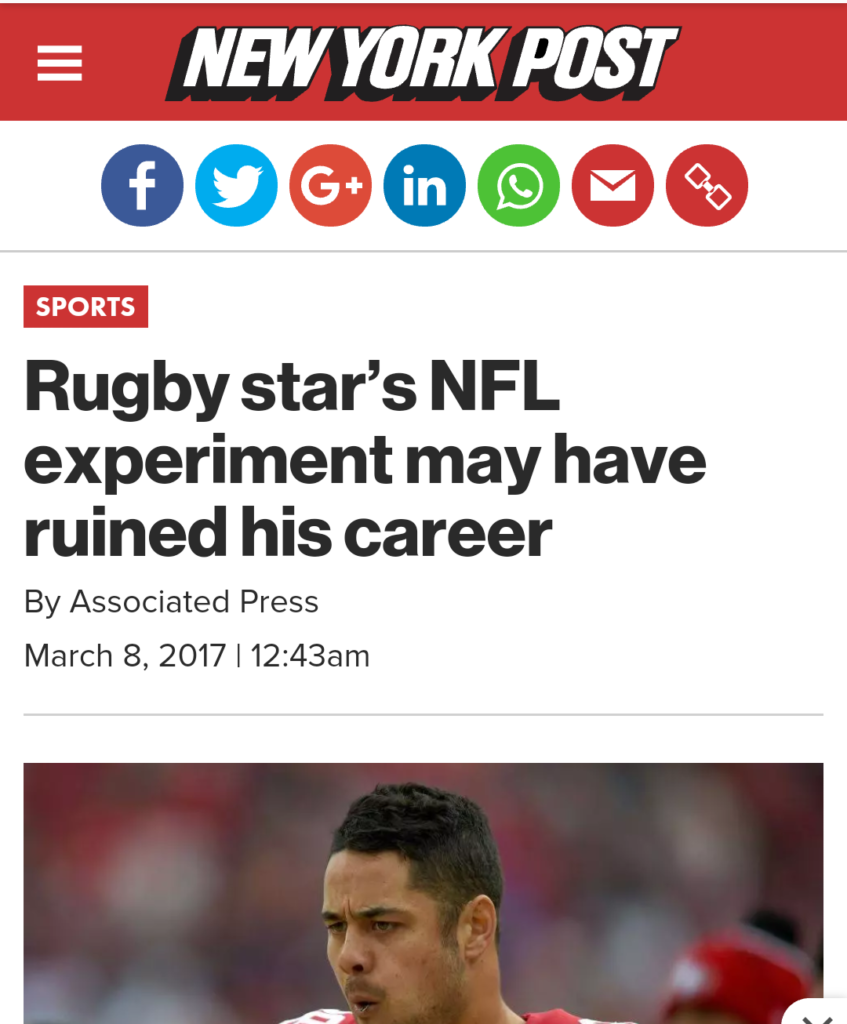 "In recent weeks, former 49er Jarryd Hayne has faced allegations that he's got a bad attitude, is overweight and missed a training session for his current rugby league club in Australia."
The NY Post also suggests the fullback would have gotten another shot in the NFL if he didn't leave last year.
"He would likely have been given a chance to play for the 49ers in 2016, but decided to leave. And that was perhaps his best decision — the 49ers lost all but two of their 16 games last year."