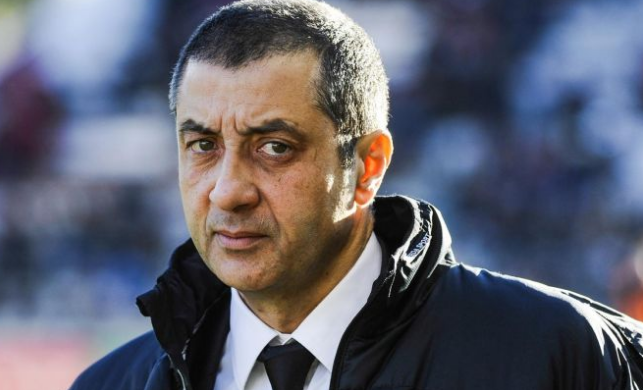 From Australia with love: Damn you Toulon ya stinkin' frogs!
February 1, 2017
BY CURTIS WOODWARD
You know that time of the night, when all you want to do is relax and watch something on the box but your partner hijacks the remote and you're stuck watching My Kitchen Rules? Well, not really watching, more like twiddling your thumbs, trying as hard as you can to not jump to your feet in a rage screaming, "who is this Manu bloke and why do I want to punch him so badly?!"
Manu Feildel is his name (thanks Google) and Manu is that swanky French guy that would prefer to make love to his chicken than deep fry the sucker and whack it on a plate with hot chips. Manu is a thorn in all Aussie men's sides. We can now put a face to our troubles.
But you see, Manu isn't the real problem. Manu is simply the French head we can now put on the shoulders of the smuggest, most evil football club on planet Earth – Toulon.
Damn you, Toulon.
Like a thief in the night, they sneak. Prowling the National Rugby League. Waiting, lurking. For RC Toulonnais lack tact. If The Lion needed courage, The Tin Man a heart and The Scarecrow a brain, Toulon need look no further than a dose of decency, professional courtesy and a good old swinging arm from Mark Geyer or Les Boyd.
You can hear the two dozen rugby union fans left in our dear country from Randwick. "Oh but Curtis, it's a different sport. Why shouldn't they want to sign Ben Barba? Why can't they poach Semi Radradra or grease Sonny Bill Williams out of his Canterbury contract?"
Stop.
Everyone stop.
This writer doesn't believe the loss of Barba is a big deal. He's had a million chances and doesn't deserve another.
The problem is the way that Toulon go about their business.
JUST IN: The NRL has stated that Ben Barba's 12 match ban will not begin until he has completed any overseas sporting commitments. #9News pic.twitter.com/8oYqT9XHBv

— Nine News Sydney (@9NewsSyd) February 1, 2017
#BREAKING: @Cronulla_Sharks star Ben Barba may never play for the NRL again. @luke_dufficy has the details. #9News pic.twitter.com/RdbXQWI7Tm

— Nine News Sydney (@9NewsSyd) February 1, 2017
It started in 2008 with Sonny Bill – one of the brightest stars in the NRL and on a long-term deal at Belmore. The French club coaxed SBW out of a binding contract just so they could get their hands on his immense talent. With the help of his manager, Khoder Nasser, Williams was out the back door not to be seen in the NRL for years. Some Bulldogs fans will never forgive him. The circus went on for months. Journalists followed him around the world.
The loser? Rugby league.
The winner? Toulon.
Then there's Radradra and the fact that Toulon publically announced his signing in November despite him – get this – not signing yet.
"No pre-contract nor contract has been issued let alone executed so I don't know why Toulon would be announcing his official signing at his stage," Semi's manager said at the time.
Semi apparently told his girlfriend he wanted to be like Sonny. SBW became that SBW because of Toulon.
And now Barba.
After all the redemption stories, Barba has decided to take up a deal with Toulon despite agreeing to a new offer from the Sharks to return to the club. There's a strong chance he'll never play in the NRL again because the 12 game ban will still stand if and when he comes back because the NRL hasn't registered the deal yet.
It isn't that Barba might be lost to our game (good riddance). It's that Toulon are the pest that keeps on biting.
Jar Jar Binks, Fran Drescher, Scrappy-Doo, Toulon.
A nuisance.
A fly in the ointment.
A pain in the arse.
Damn you, Toulon!
@woodward_curtis
Would Ben Barba be a loss to the NRL?

— 81M (@The81stMinute) February 1, 2017