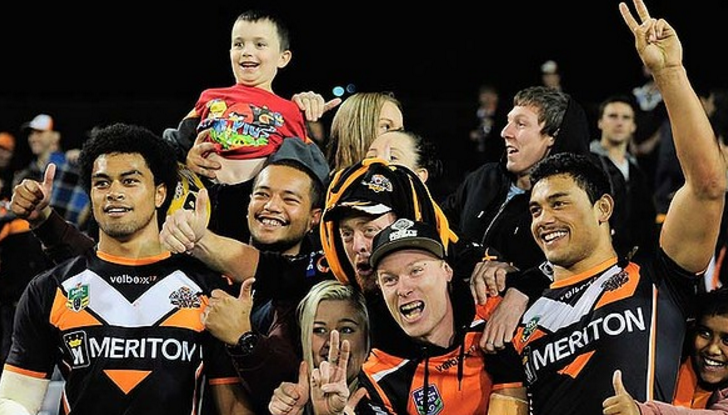 COMMENT: Wests Tigers holding launch in The Rocks proves they still have absolutely no idea
January 20, 2017
BY CURTIS WOODWARD
Wests Tigers fans in the south-west of Sydney have been snubbed again long before a ball has been kicked in anger with the announcement of the location of their season launch.
Rivals South Sydney Rabbitohs have identified the Macarthur region as a huge growth region and will be the home team in a trial against Manly-Warringah at Campbelltown Stadium on February 11th. A week later Wests Tigers will hold their 2017 launch at the Museum of Contemporary Art in The Rocks.
Yes that's right.
That Museum of Contemporary Art.
While Wests Tigers players mingle and discuss Japanese artist Tatsuo Miyajima's latest works over champagne and goat cheese-stuffed mushrooms, their fans in Sydney's heartland twiddle their thumbs. It's a long way from The Rocks to the working-class people of Campbelltown.
There is a need for clubs to serve their sponsors and impress potential corporate partners but asking fans to travel to The Rocks and fork out a $120 entry fee is asking too much for people who simply live too far away and don't give a rats arse about Tatsuo Miyajima.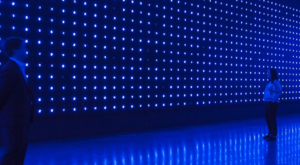 Art from Tatsuo Miyajima
James Tedesco, their best player, is from Menangle and played all his junior football at the Camden Rams.
Coach Jason Taylor is originally from Ashcroft and played for Western Suburbs.
Why aren't they launching their season somewhere in Macarthur and celebrating their links to the community?
The GWS Giants AFL club held their 2016 launch in Parramatta and the year before at the University of Western Sydney (also in Parramatta).
You don't see the Giants parading around fancy art galleries in the CBD trying to be something they're not.
Phil Gould's Penrith Panthers are the perfect example of what Wests Tigers should be. They look after their own, care about the locals and are now seeing the results of real investment in a rugby league stronghold. They are becoming the powerhouse they should have always been.
Then there's Wests Tigers.
Everyone knows about the population growth of the Macarthur area, we know how much they love rugby league and we know about all the juniors that pour out of the area. Jarryd Hayne and Israel Folau are the biggest names across two rugby codes in Australia and they're both from Minto – go figure.
Forget the Wests Magpies/Balmain marriage.
It's time to move on.
Wests Tigers can continue on this path and be a small fish playing make believe or they can be Macarthur's team and guarantee success for the next century.
But what's the chances?
We'd ask them ourselves but they're probably too busy at the art gallery.
@woodward_curtis