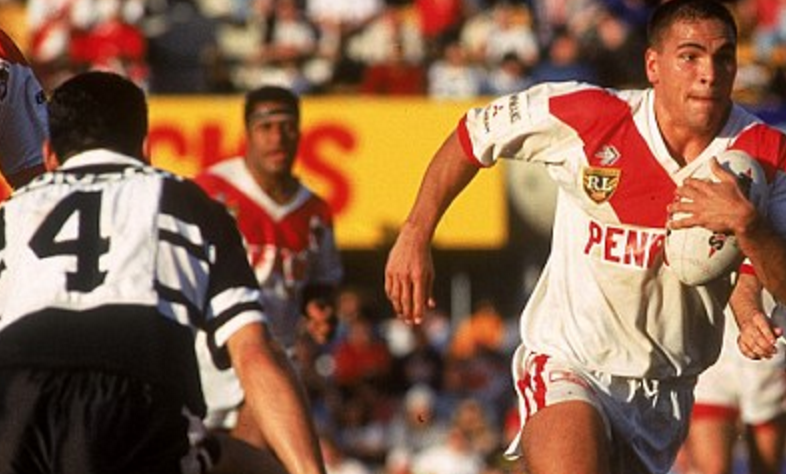 The Man has a point: Anthony Mundine never lost a match against Fittler or Daley
December 15, 2016
BY CURTIS WOODWARD
Former St George star and boxing champion Anthony Mundine still believes he was the best five-eigth of his generation.
Laurie Daley and Brad Fittler won premierships, captained their state and their country, but that hasn't stopped Mundine.
'The Man' firmly believes he dominated the 1990's and the likes of Daley and Fittler.
"I talked out from the get go because they'd never given me my props in league," Mundine told Fox Sports News 500.
"I whipped Daley, I whipped Fittler, continuously.
"Not one time, two times, three times, four, five. I'm talking five years – over five years straight.
"It cut me deep, man. They had to pick me in the State of Origin and then they messed me around, playing me off the bench, playing me in positions I'd never played before — in the forwards, in the hooking role.
"At the end of '99 they took a team to England. They picked two squads, like 42 players to go — I wasn't even part of that and I was the best statistically that year.
"We made the grand final and I whipped what they called the best in Brad Fittler all year – my statistics were second to none so that's why I left … no equality, man."
Great pic of @Anthony_Mundine I'm sure you @NRL_Dragons would agree. pic.twitter.com/cP7thR5g3L

— Billy Dib (@BillyDib) June 26, 2015
And if you look through history, Mundine almost has a point. In fact, he has more than a point. In games played at five-eigth against Fittler and Daley, Mundine never lost. Ever. 'Choc' and the Dragons dominated.
It is interesting however that Mundine failed to mention Brisbane legend Kevin Walters in his latest claim. It may have something to do with the fact Mundine never beat Walters or the Broncos in the number 6 jersey.
But there is no denying that against Fittler and Daley, the outspoken Mundine has a flawless record.
1994 v Kevin Walters: Lost 28-16
1995 v Kevin Walters: Lost 36-18
1996 v Laurie Daley: Won 30-20
1996 v Kevin Walters: Lost 22-4
1996 v Laurie Daley: Won 16-14
1998 v Kevin Walters: Lost 30-18
1998 v Brad Fittler: Won 22-12
1999 v Laurie Daley: Won 16-14
1999 v Laurie Daley: Won 44-2
1999 v Brad Fittler: Won 20-16
1999 v Brad Fittler: Won 26-24
1999 v Brad Fittler: Won 28-18
2000 v Laurie Daley: Won 24-18
2000 v Brad Fittler: Won 24-20
V Fittler 5-0
V Daley 5-0
V Walters 0-4
@woodward_curtis