The Hindsight Series #2: Alternative Mergers
BY CURTIS WOODWARD
Hindsight: Recognition of the realities, possibilities, or requirements of a situation, event, decision, after it has occurred.
Hindsight you beautiful, evil thing. It's a term used all too often in rugby league as if they were meant to be. Married. Glued at the hip.
Rugby league has been at the fork in the road too many times to count. Sometimes, a hand is forced. Too many factors and events to stop an inevitable outcome.
Welcome to NRL Hindsight.
This case been has requested by The81stMinute followers on Twitter as we look at what the NRL would look like today if vying clubs decided to merge with other interested parties from the time.
In this parallel universe, we would have no Wests Tigers, no St George Illawarra Dragons, no Sydney Roosters, Canterbury-Bankstown or Cronulla-Sutherland.

THE SOUTHERN SHARKS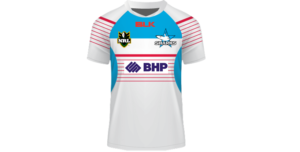 St George Dragons and Illawarra Steelers merging made sense in many ways. Logistically they're not too far apart, they wore the same colours and in the Dragons early years were even labelled the "Illawarra club". But for argument's sake, let's accept that the Sydney City Roosters merged with the Dragons instead which was a consideration at the time.
The next most logical marriage would be the Steelers and the Cronulla-Sutherland Sharks. Both had been starved of real premiership success throughout their time in the top flight and it's the same drive down to Wollongong for Sharks fans as it is with St George supporters in Sydney.
Some fans in the Illawarra region will tell you that the merger with the Saints has been more of a takeover and you'd have to think that a partnership between Illawarra and Cronulla would have been a 50/50 split.
A shark logo would also have been a smooth transition as it correlates with both regions.
Possible inaugural Southern Sharks team:
David Peachey
Mat Rogers
Paul McGregor
Andrew Ettingshausen
Rod Wishart
Adam Dykes
Trent Barrett
Craig Smith
Dean Treister
Jason Stevens
Chris McKenna
Craig Fitzgibbon
Shaun Timmins
Sean Ryan
Brad Mackay
Martin Lang
Russell Richardson
Verdict: Sustainable

THE WESTERN SYDNEY BULLDOGS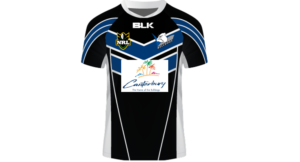 There were reports prior to the eventual merger of Western Suburbs and Balmain that Canterbury were interested in the Macarthur region and therefore Western Suburbs. Balmain and Parramatta had been talking so it made sense for the Bulldogs and Magpies to consider all options. Canterbury even had their eye on building a new stadium in Liverpool, right on the doorstep of Campbelltown. At one point, mock jerseys of a merged Bulldogs/Magpies were shown on The Footy Show.
An amalgamation would have also given the Bulldogs a huge footprint in Sydney spanning from Belmore all the way down to Campbelltown and give them access to Wests juniors, kids in Liverpool, Group 6 and off course, their own junior clubs.
You could also argue that rugby league's long-term investment in the Macarthur region would be easier to sustain than the politics and history of a marriage between a club from Campbelltown and Balmain in Sydney's inner west. They'd also have the financial backing of Canterbury Leagues and the two Wests clubs at Campbelltown and Ashfield. Not bad at all.
Possible inaugural Western Sydney Bulldogs team:
Brett Hodgson
Hazem El Masri
Darren Smith
Willie Talau
Kevin McGuinness
Brent Sherwin
Ricky Stuart
Darren Britt
Jason Hetherington
Steve Price
Travis Norton
Willie Mason
Brad Clyde
Steve Georgallis
Steve Reardon
John Skandalis
Cherry Mescia
Verdict: Sustainable

THE SYDNEY CITY SAINTS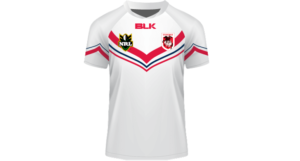 Merger talks between St George and Sydney City date back to 1995 – long before the Dragons and Illawarra got together.
St George Chief Executive Geoff Carr was sacked from his position for entering negotiations with their crosstown rivals and Roosters heavyweights Nick Politis and Phil Gould but there was plenty else going on too. Super League was looming and the new organisation did not want the Dragons in their breakaway competition. Their proposal was for St George, Illawarra and Cronulla to merge.
Supporter backlash, which included a number of rallies after home games, led to the option to continue in the ARL and then NRL in 1998 until the inevitable happened and the Dragons merged with the Steelers.
Possible inaugural Sydney City Dragons team:
Ivan Cleary
Nathan Blacklock
Richie Barnett
Mark Coyne
Matt Sing
Brad Fittler
Adrian Lam
Quentin Pongia
Nathan Brown
Scott Logan
Lance Thompson
Bryan Fletcher
Luke Ricketson
Wayne Bartrim
Darren Treacy
David Barnhill
Anthony Mundine
Verdict: Tragedy

THE PARRAMATTA TIGERS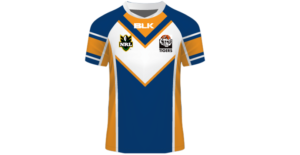 Word goes then-Parramatta CEO Dennis Fitzgerald was keen to drop the 'eel' brand and replace it via a merger with another of Sydney's clubs in the late 1990's. Fitzgerald had an interest in Balmain but purely to keep Parramatta sustainable and replace the eel with the much more intense tiger logo. Another of his ideas was to even push for a new mascot altogether with names thrown up like the Rams and Magic.
Balmain had the choice but decided to go with Western Suburbs due to fears Fitzgerald was going to devour the history and tradition of the Balmain club.
Possible inaugural Parramatta Tigers team:
Clinton Schifcofske
Eric Grothe
John Carlaw
David Kidwell
Luke Burt
Jason Smith
Craig Field
Dean Pay
Darren Senter
Jason Lowrie
Jarrod McCracken
Nathan Hindmarsh
Jim Dymock
Michael Vella
Solomon Haumono
Mark O'Neill
Shane Walker
Verdict: Sustainable
@woodward_curtis