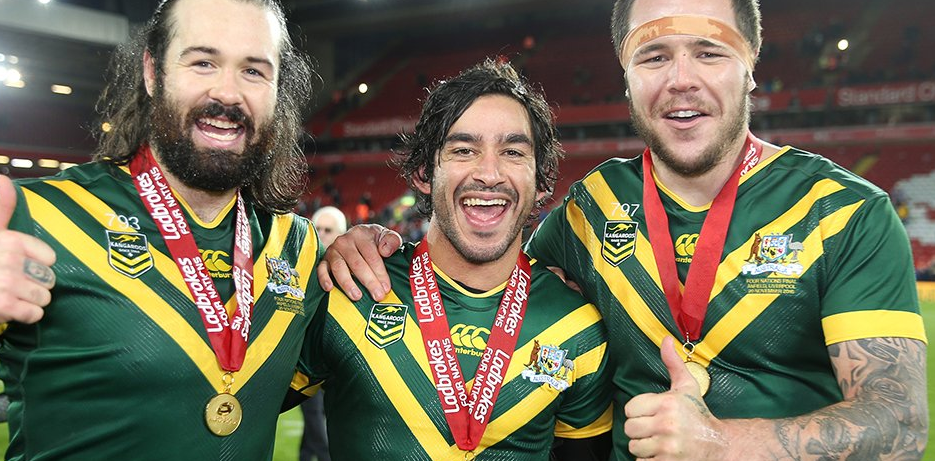 Opinion: Was the Four Nations a success?
November 23, 2016
BY ETHAN O'GORMAN
The 2016 Four Nations has come to an end with Australia becoming worthy champions. However can we say that the event as a whole was a success? Here is what I think:
Venues
Let's start with the venues. The RFL's decision to host two matches at Coventry's Ricoh Arena was a controversial one. With just 21,000 people turning up to see Australia take on New Zealand and Scotland face England it was one of the lowest attendances at the event.
That isn't a good start to this article however I do feel it was a "minor" achievement in itself to host matches there as it can be seen as a learning curve for the RFL despite the low attendance. This means that they will be able to pick more suitable venues for the next time they host a major event which will be the 2021 World Cup. These could include Leigh Sports Village and Langtree Park and also a few others. However the use of Craven Park also brought in a low attendance.
However a positive that can be seen from the tournament is the fact that the final saw 40,000 people attend despite the fact that England were not in the final, this could be a hint that Anfield could be used for the RLWC final in 2021.
Teams
Let's move on to the teams and give them each a ranking based on their performance.
Scotland: Rating 5/10
Perhaps the most surprising team in the tournament they showed something that not a lot of teams have done that one thing is courage this saw them become the first "fourth" nation to get a point in the format. They also showed plenty of attacking power and rose above everybody's expectations.
England: Rating 3/10
The worst team in this competition in terms of expectations they showed a massive lack of determination. They also lacked in both the attacking and defensive department and Wayne Bennett will need to help them massively before the world cup next year.
New Zealand: Rating 6/10
David Kidwell's side headed into the competition as the world's number one ranked team and were joint favourites with Australia to win the four nations. However they did lack in some areas most notably in the error making department as seen in the final against Australia and their draw against Scotland. If they are to reclaim their number one spot at the world cup next year they will need to improve on these mistakes as well as their defensive game.
Australia: Rating 9/10
Well where do I start with this one? Australia once again showed why they are worthy champions. They were excellent with and without the ball showing very good special awareness and teamwork. Mal Maninga's side will certainly go into the World Cup as favourites and be hoping to cement their place as the best side in the world.
In conclusion this Four Nations tournament does need some improvements for the next time England host's this tournament and The81stMinute is certainly looking forward to the World Cup in 2017.
Originally published on the18thman.com