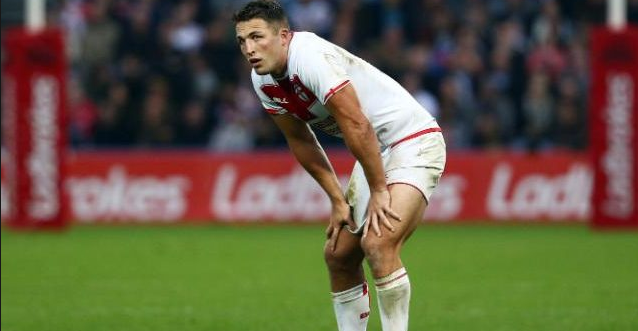 England can't beat Australia: Danny Brough
November 9, 2016
Scottish captain Danny Brough doesn't believe England has the game to test Australia in a crunch Four Nations clash this weekend.
Brough's Scotland led England 8-0 before being overrun but says Wayne Bennett's team has too many errors to trouble the Kangaroos.
"England actually are a bit more physical," Brough said.
"But Australia play very smart, very basic and don't make many errors whereas I thought England made far too many errors to be a team to beat Australia next week."
Brough hinted that Scotland had shown Australia the way to attack the English.
"They play a bit of a sit-in defence and don't jam your men out of the back so we tried to go to the line and whip it out the back," he said.
"We got them a few times and I think other teams will have a look at that defending with the personnel playing."