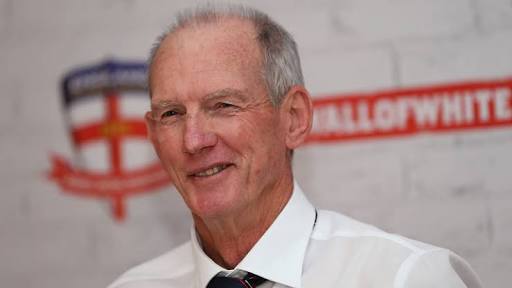 Bennett hits back at Mal: 'It's not me, it's you'
November 10, 2016
Wayne Bennett says he has never tried to undermine rival Mal Meninga.
Speaking in London ahead of England's clash with Australia, Bennett hit back at suggestions he was to blame for the newest rivalry in rugby league.
"He hasn't said anything to me," Bennett said.
"I saw him yesterday, spent a bit of time with him.
"It's a matter of perception. I didn't do that (undermine him). If that's what he believes then that's his prerogative.
Bennett also defended his style, or lack of style, with the media.
"I'll tell you about promoting rugby league. You can talk to any marketing department. They don't want you to be goofing it off and talking it up when your team is getting beat every week because they won't sell a ticket" he added.
"My job is to get the best out of those players and give you the best entertainment I possibly can.
"What you say away from the game is immaterial.
"That has been my philosophy all my coaching life and I am not interested in cheap talk. I am not interested in getting out there thinking I can promote the game by something that I say.
"I know if the team play well and everyone enjoys what they're doing, there won't be any shortage of fans or people interested."