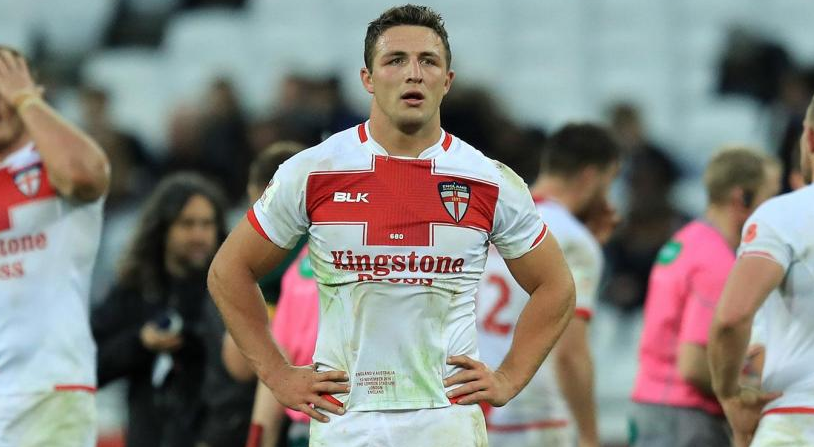 Angry Bennett says England has nobody to blame but themselves
November 14, 2016
England coach Wayne Bennett has lashed his own team after their 36-18 loss to Australia, knocking them out of the Four Nations in the process.
The home nation, in front of a 35,000-strong crowd at London Stadium, led 8-2 but couldn't take their chances eventually allowing the Kangaroos to roll over the top of them.
"If you look at the context of the game, we competed great. We just didn't execute well enough," Bennett said.
"I've learnt they're a good bunch of blokes. They try hard, have a great attitude and are good to be around.
"On and off the field, they're behaviour is excellent and it's been great to be a part of. I've enjoyed it immensely.
"It just makes me angry that they're not showing how good they can be. I'm disappointed for them."
Captain Sam Burgess couldn't disagree with Bennett after the loss.
"We beat ourselves. After the first 30 minutes, we just made it hard for ourselves. Certainly we're disappointed. The score line didn't reflect who we are as a team," Burgess said.
"Wayne thinks we're our own worst enemy which the guys tend to agree with. If we are to get to where we want to be then we have to concentrate on every play.
"A few lapses of concentration here and there, you can't win at this level at that rate."
https://twitter.com/NRL/status/797830863203377152