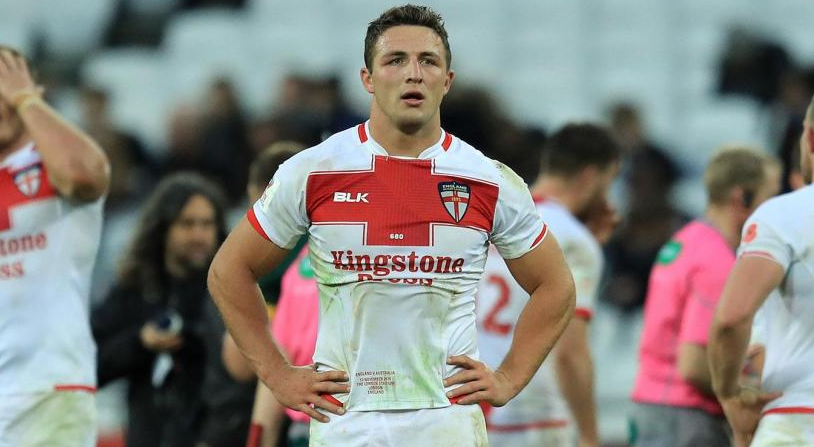 1am Monday morning Four Nations time slot beats UFC, A-League and NBL
November 14, 2016
0
By
The81stMinute
BY KANE AUSTIN
It is time to get real now that the NRL and AFL seasons are over.
We're headed toward December which means GWS and Sydney Swans are distant memories again (they'll be forgotten by March next year in Sydney). In the overall scheme, Sydney goes back to normal. To the NRL haters across the media – nice try pumping up the other sport but we all know who is number one, number two and three in Sydney and that's rugby league.
Sydney FC and Western Sydney Wanderers bask in their summer light but only because the NRL needs a rest.
However, with the Four Nations still keeping the flame alive in the United Kingdom, some interesting numbers have come from the TV ratings this weekend and to be more precise, the Australia and England clash that was aired live across Australia on Monday morning.
At 1am in the morning, 54,000 people watched the match from London Stadium.
That's more than the 45,000 that watched UFC God Connor McGregor win another championship on Sunday, a Melbourne vs. Sydney grudge match in the NBL (28,000) and the Central Coast Mariners vs. Wellingon A-League match on Foxtel (48,000). Hell, for all the apparent publicity Tim Cahill is giving soccer, only 4,000 more people watched Melbourne City and Newcastle in primetime on Thursday night.
For those NRL diehards blasting the relevance of a Four Nations tournament, try considering that some people around the country would prefer to watch a team representing them (Australia) than two interstate NRL clubs.
NRL is number one in Sydney, the rest of New South Wales and Queensland but International rugby league could seriously drive numbers everywhere else in the country.
In the slightly more appeaseable time slot of 7am for the Australia/New Zealand match a week earlier, 79,000 fans tuned in.
For all the media's shouting and hollering about the NRL's "issues" – ratings just go to show – there's nothing wrong with our game.
Even if it's on the other side of the world and we have to watch it at 1am in the morning.
Let's use the Kangaroos brand to combat rival codes in the outpost states.