10 players that would have played Origin if they were Queenslanders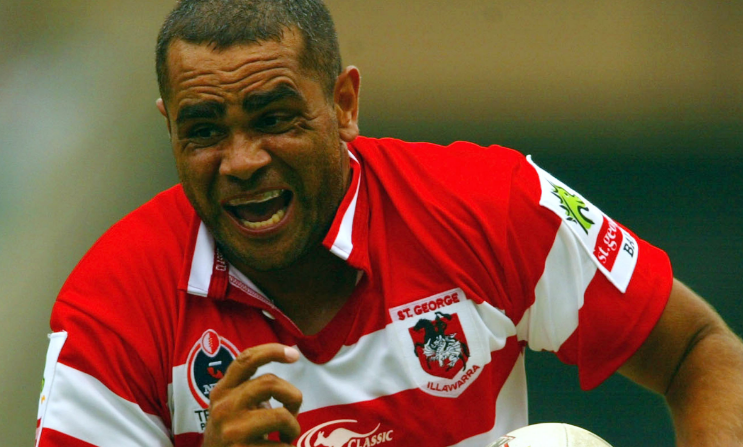 BY CURTIS WOODWARD
We have all heard it somewhere before: "If he was a Queenslander, he would have played State of Origin for sure!" New South Wales selectors rarely agree with what the punters think. Sometimes players are just too "Origin" for Origin, sometimes they're too small or too safe. Here we've compiled the 10 players that would have played Origin if they were maroon instead of sky blue.

10 Andrew Walker
A classy utility back who represented Australia in rugby union. Walker was a match-winner but never got his chance with the Blues. He played one game for the Kangaroos in 1996 at the height of the Super League War and was an important member of strong Sydney City teams of the late 1990's.
9 Shaun Fensom
Spent the majority of season 2016 in reserve grade at Canberra but Raiders fans will argue until their lime green in the face that Fensom should have been picked for the Blues at some point. A tackling madman, the Maroons would have thrown him in there just like they did with Paul Vautin, Trevor Gillmeister and Dallas Johnson.
8 Luke Patten
'The General' is one of the safest fullbacks of the modern era and spent his career defusing bombs and saving tries. Luke Patten had plenty of memorable individual contests with Anthony Minichiello at club level but always lost out to the Sydney Roosters custodian at the selection table.
7 Alan Tongue
Fearless, passionate, toiler. The perfect qualifications if you're a Queensland forward. Unfortunately, we're talking about a red-headed former Canberra skipper from Tamworth in Alan Tongue. There's no doubt that if he was born north of the border he would have played plenty of Origin footy.
6 Luke Burt
A Parramatta legend who scored over 1700 points for the club in a career that began back in 1999 as a 17-year-old. Luke Burt scored 125 tries for the Eels and kicked 645 goals but was always down the pecking order in the eyes of Blues selectors.
5 Darren Britt
A warhorse built for State of Origin. Only problem was, Darren Britt never got the chance. The bustling prop was the type of player Maroons selectors loved to pick. Despite playing 9 games for Australia, he was continually overlooked by the Blues.
4 Craig Coleman
A man synonymous with the mighty South Sydney Rabbitohs throughout the 1980's. Coleman was the mastermind behind four South Sydney finals campaigns in the 80's but could never crack the big time of Origin generally losing out to Peter Sterling or Steve Mortimer.
3 Matt Orford
Twice Matt Orford was selected to play for the Blues but was ruled out with injury on both occasions. It's a shame because Orford really had what it took to excel in the Origin arena. Queensland desperately needed someone to replace Allan Langer at the turn of the century and Orford would have been the perfect fit for a changing Maroons squad.
2 Preston Campbell
A Dally M recipient and premiership-winner, Preston Campbell had that x-factor to win a game from anywhere on the field. Some will argue he simply didn't have the physical size to play Origin. If Langer could do it, surely Campbell deserved a crack off the bench at some point? There's no doubt that if Campbell was a Queenslander, he would have got his chance.
1 Nathan Blacklock
One of the greatest finishers and most lethal try scorers we'll ever see. Nathan Blacklock scored almost 200 tries throughout his career at the Dragons, Hull F.C and the Sydney Roosters. The flyer managed two games for Australia but could never crack the New South Wales team and was perennially parked behind the likes of Adam MacDougall, Timana Tahu and Michael De Vere. Put a maroon jersey on him and who knows how many tries he would have scored in the State of Origin arena.
@woodward_curtis