Aitken ready for international battle with Dugan and Inglis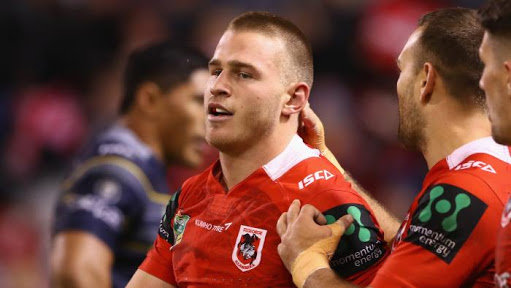 Scottish and Dragons centre Euan Aitken is excited about facing club teammate Josh Dugan and Greg Inglis in the Four Nations.
"I'm going to be put up against Greg Inglis or Josh Dugan, who are real strong in the centres," Aitken told Rugby League Week.
"I'm looking forward to giving that a go and testing myself and hopefully using that to build for the year to come.
"Just learning as much as I can from playing with and against other players from around the world is the aim.
"I've played against a lot of the players from the other Four Nations teams in the NRL, including all the best centres, so I've had to learn how to handle them.
"It's always a good test to come up against them, but I've got no doubt I can make a bit of an impact.
"I'm going over there with the aim of holding my own in defence and then troubling the opposition in attack."