Bluebags prepare for their final battle with old enemy Manly this Saturday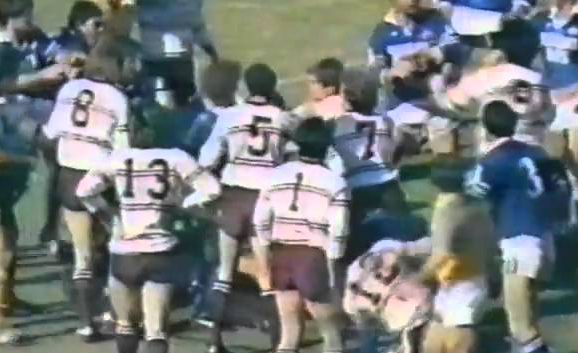 If you get a chance, jump on Youtube and search 'Newtown vs. Manly 1981 Semi Final'. Hit play, sit back and bask in the essence of what a rivalry really meant to rugby league back in the good old days.
On that sunny afternoon at the Sydney Cricket Ground, Newtown downed the Sea Eagles 20-15 to reach the grand final. It would be the final time the Jets would ever appear on football's grand stage.
This Saturday at Henson Park Newtown and Manly face each other for the final time before the Eagles go into a partnership with Blacktown in 2017.
It's a far cry from the days when Bob Fulton and Malcolm Reilly crossed the Harbour Bridge for a clash with the Bluebags but it still means a damn lot considering the history.
The Jets and Sea Eagles will never play each other again.
Let that sink in.
A millennia before the internet, smart phones and social media – a match like this would be read about in newspapers all week long as the old tribes of Sydney prepared for battle.
You can picture legendary Bluebag and infamous copper Bumper Farrell during the week walking his beat in Darlinghurst, booting rubbish bins and spear tackling criminals, preparing himself for Saturday's big match.
At Brookvale Oval, the lonely figure of Manly Immortal Fulton does extra laps of his favourite ground hours before the rest of his teammates bother showing up.
Across town at the horse track, Tommy and Singo are having a beer and a dart.
And surely, somewhere in Sydney's rugby league time warp, Roy Bull, Terry Randall and John O'Neill are chewing on nails and busting bricks with their bare hands.
But it all must come to an end.
This Saturday in the Intrust Super Premiership, Newtown and Manly go at it again before the curtain comes down only a few weeks to the day they squared off in the ugliest (and some would say prettiest) knuckle we've seen.
The Jets would eventually lose the decider the following week to Parramatta while Manly went on to cement their place as a premiership heavyweight in the coming years. But nobody can take away the memories of the Bluebags and Manly, and the countless winters they went to war.
@woodward_curtis
Steele Sports coverage Saturday
Kickoff: 3pm
Newtown vs Manly
Mounties vs Wentworthville