Leeds coach wants World Club Challenge moved as Rhinos prepare for full-strength Cowboys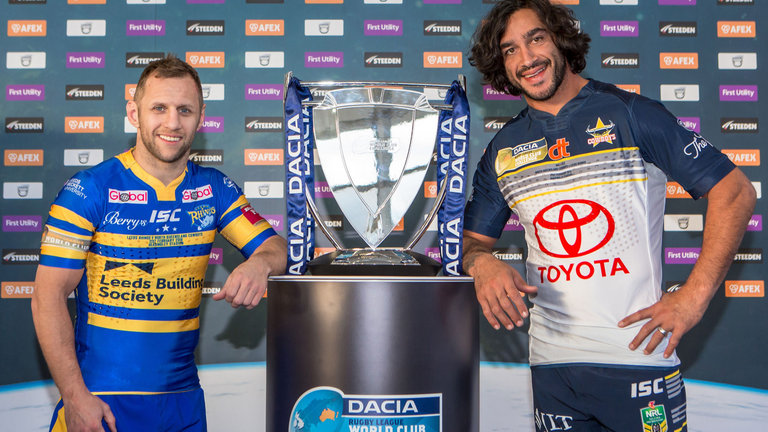 The coach of English Super League Champions Leeds has questioned the timing of the World Club Challenge in the lead-up to the Rhinos' clash with NRL champions North Queensland.
Brian McDermott wants the match played after the respective grand finals instead off at the start of a new season when the squads look drastically different.
"I'd like to see this competition played at the end of the season," McDermott said.
"Maybe 10 days or two weeks later it would be pretty much the same team that won the Grand Final and with the same coach as well, as quite often that changes.
"It's a true reflection of the club, but not necessarily the team that won the Grand Final having it at this time of year.
"We'll have that many changes now due to injuries and retirements, though it's a positive for our club and for our juniors as they get a chance."
There has been a changing off the guard at Leeds while the Cowboy will boast the 17 players that won them the 2015 NRL Grand Final.