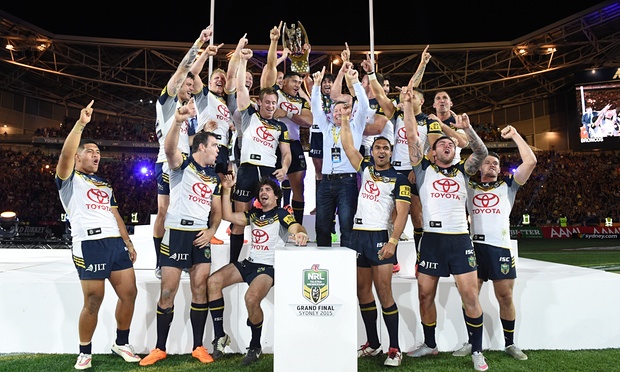 World Club Series 2016 to Boast Six of the Best
October 8, 2015
St. Helens, not Warrington Wolves as first reported, will be the third Super League team to play in the 2016 World Club Series against North Queensland, Brisbane and the Sydney Roosters.
The Saints finished the regular Super League season in second place before being eliminated in the preliminary final.
"It is testament to the standing of the World Club Series that the three best teams from the 2015 NRL season will contest it," NRL's General Manager Andrew Hill said.
"Last season was a great start to the expanded series but in 2016 we will have the Premiers, and Runners-Up and the Minor Premiers, meaning next year's tournament will truly be for the best of the best."
"Once again not only will the World Club Series pitch club against club but Super League against NRL in what is sure to be a thrilling weekend of sport and entertainment," Super League General Manager Brian Solly added.