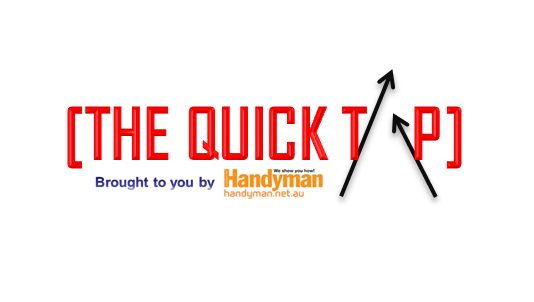 RECENT WESTS TIGERS COMMENTS NOT THAT CUT AND DRY
The Daily Telegraph's Phil Rothfield believes Wests Tigers are on the chopping block if and when the NRL begin culling Sydney clubs. Rothfield, an avid Cronulla fan, said the Tigers were a busket case (correct) and that the NRL could do away with Campbelltown because it already had Parramatta and Penrith (incorrect). A few things to consider here starting with the fact that Parramatta and Penrith are their own cities in their own right and it's quicker to drive from Campbelltown to Wollongong than to either of the aforementioned areas. Another slight miscalculation from Rothfield was to label it Campbelltown and not Macarthur. This much larger area reaches as far south as Bulli, north to Penrith, west to the Blue Mountains and includes the city of Liverpool and Camden.
It's simple. If the Tigers move out to the Macarthur like they're considering, they'll guarantee survival in Sydney.

NRL NEEDS TRADE WINDOWS
Last week Manly released prop Jesse Sene-Lefeo from his contract and as quickly as news outlets could post the story, Cronulla had announced they had signed the talented Polynesian prop. Clearly Manly and Cronulla had brokered the deal so why not do it properly and instill two trade windows per year? Manly didn't get anything out of the deal except for the fact they've freed up some space in their cap. But what about when players swap clubs? Dale Finucane went from Canterbury to Melbourne while Melbourne sent Justin O'Neill to North Queensland within days. It might get confusing but if the NFL can do it with 32 teams, we can too.

TONGA AND COOK ISLANDS INTERNATIONAL
Tonga play Cook Islands this weekend in a World Cup qualifier at Campbelltown Stadium. Great news for the locals but why isn't this match being played in Tonga or the Cook Islands?

NRL SUMMER LEAGUE
I've banged on about this plenty of times across many platforms but where would be the harm in an NRL summer competition? The clubs could be made up of aspiring NRL franchises and future outposts like Perth, Adelaide, Darwin, Mackay, Hobart, Central Queensland, Sunshine Coast and so on. Each NRL club could align with said town. Shorten the length of the game, throw in unlimited interchange, play all games at night and put it up against the cricket. And when it comes to the squad, play whoever you want. Have a squad of 50 players if you like.
The likes of Tony Williams and others returning from long-term injuries could get some match time instead of the same old off-season training, rookies can work on structures and combinations and you could even bring in marquee cross-coders like Sonny Bill Williams, Super League stars or anyone else you think it is going to get eyeballs on TV screens and bums in seats.
Bring in private owners and sell the rights to the highest bidder. Above all else, we're promoting the game into regions with very little competition.

LEAGUE DECIDER WINS THE DAY OVER UNION WORLD CUP
Big thumbs up to English league fans with over 70,000 fans packing Old Trafford for Leeds and Wigan in the Super League Grand Final with England and Uruguay booked across town in the Rugby Union World Cup. Stuff.co.nz ran a story, '10 things to do in Manchester instead of watch England vs Uruguay' for all those bored Kiwis in and around the Manchester area. No surprise Leeds and Wigan was number one.

RUGBY LEAGUE IN HARMONY AT ST. MARYS
Well done to everyone involved at St. Marys on Saturday who competed in the Harmony Cup and especially to Central Coast Pink Panthers, winners of the inaugural Women's Harmony Cup.
@woodward_curtis