Leeds Win Super League, Magpies Smash Randwick in Hybrid Clash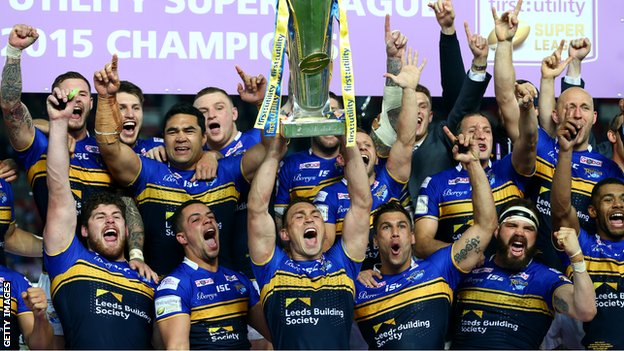 The Leeds Rhinos are the champions of the Super League after downing Wigan 22-20 at Old Trafford.
Rhinos five-eight Danny McGuire said the win was the best way to send-off club legends Kevin Sinfield, Jamie Peacock and Kylie Leuluai.
"We we were all a bit emotional and I felt drained early on as personally three of my best mates are not playing with me next year," McGuire said.
"Psychologically you put it to the back of your mind but you want to send them out on the best terms possible."
Meanwhile the Western Suburbs Magpies have thumped Randwick 47-19 in a Hybrid clash on Sunday at Pirtek Stadium in Parramatta.
"It was different for everybody and we all had to sit back and wait to see what was going to happen but the way it turned out I enjoyed it and I think everyone who played the game enjoyed it," Magpies coach Leo Epifania said.
"You would have to train constantly to get the knack of it but I just think both sides did their absolute best. We probably played better in the union half and they played better league than us in our half so we both obviously trained pretty hard."
Retiring Australian legend Matt Bowen, playing for Wigan, did not get the exit he was hoping for.
"Mango (Bowen) had a baby at 12 o'clock last night," Wigan coach Shaun Wane said.
"He's had no sleep. He's one of the best I've ever worked with and it hurts we couldn't send him off with the win."