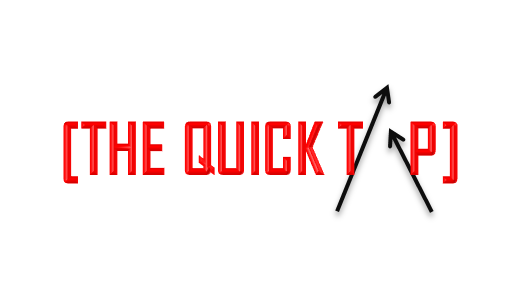 THURSTON WINS FOURTH DALLY M MEDAL
If you want to talk about famous speeches through history, note Johnathan Thurston's Dally M Medal speech after claiming it for a record fourth time. Surrounded in Townsville by his North Queensland team-mates and away from the bright lights of Sydney, Thurston blubbered through one of the great Dally M moments and no doubt inspired everyone within the sound of his voice on Monday night. If the Cowboys do claim their maiden premiership, Thurston's speech, where he basically wrapped the Dally M around the necks of every Cowboys player and fan in the country as he went along, they'll remember the passion and the mate ship Thurston poured out.

FEAR THE WORST FOR JUSTIN HODGES
Brisbane's retiring skipper Justin Hodges will learn tonight if he has officially played his final game of rugby league and whether or not he'll be allowed to play in the NRL Grand Final. Almost every man and his dog don't want to see Hodges miss the decider due to "carry over points" but that is the very real possibility. Issac Luke and Cameron Smith have also missed grand finals in recent seasons due to "carry over points" and despite the best efforts of Sydney Rooster Aidan Guerra, the man dropped into the Suncorp Stadium turf last Friday, it looks like the classy centre is in huge trouble. In his defence, Hodges never put his hands between the legs of Guerra and the momentum of the tackle was instigated by Bronco team-mate Ben Hunt.

BLAIR IN RARE FORM
The other night in commentary Phil Gould said Adam Blair was once regarded as the greatest forward in the game. Gould was thinking back to around 2008-2009 when Blair was at the Melbourne Storm and to be honest with you, Gould wasn't far off. To be more precise, Blair was probably the best second-rower in the game. Since leaving the Wests Tigers and linking up with the Broncos, Blair has a new lease on life and has been truly impressive in the engine room for Wayne Bennett's team. In the last few weeks, against highly respected opposition, Blair has been outstanding. There hasn't been a better defensive hitter in the game in the last month. Also consider Brisbane are without representative bookend Josh McGuire making Blair and partner-in-crime Sam Thaiday's job even harder. Well done Adam.

TIME FOR SPINES TO STAND UP
The only proven commodities when it comes to the spines of both grand finalist teams are the mercurial Johnathan Thurston for North Queensland and Brisbane's Darius Boyd. Both have won premierships. Which leaves plenty of question marks and intriguing side stories for the rest of the playmaking options for both teams. Brisbane has the first-year combination of rising stars Ben Hunt and Anthony Milford in the halves and the trusty Andrew McCullough at hooker while the Cowboys will be banking on the spark of Lachlan Coote, Michael Maguire and Jake Granville. Coote is back to full fitness after a forgettable 2014 while Morgan and Granville are in career-best form. Come to think of it, so are their Broncos counterparts. What a showdown this will be!

QUEENSLAND CUP ENTERTAINERS ON THE BIG STAGE
What a story the Ipswich Jets have been in 2015. Plenty of people outside of Queensland are yet to really see these guys in action but they'll get their chance this Sunday when they play the NSW Cup champions Newcastle. If you love rugby league, you will enjoy every last second of this State Championship clash.

BIG TARGETS ON BRISBANE WINGERS
The Broncos have been in sublime form but you can't say the same for their ability to defuse long-range aerial raids. It hasn't been spoken about much down here but you can bet the Cowboys will be targeting Jordan Kahu and Corey Oates if the pair is selected on the wings for Brisbane in the decider. Both guys are theoretically playing out of position (Kahu is a centre and Oates is a backrower/centre). Expect Thurston and Morgan to test both of them early on Sunday.

WHAT'S WITH THE PRE-GAME ENTERTAINMENT?
The NRL has got it spot on with Cold Chisel but AFL's decision to go with Bryan Adams is puzzling. We'll leave it to you to make up your own mind.

NEW TWITTER ACCOUNT
Here's a tip for all you kids out there. Don't break your phone unless you know your twitter password and the email account linked to said twitter password is still accessible. You can follow me here on the below handle.

@woodward_curtis