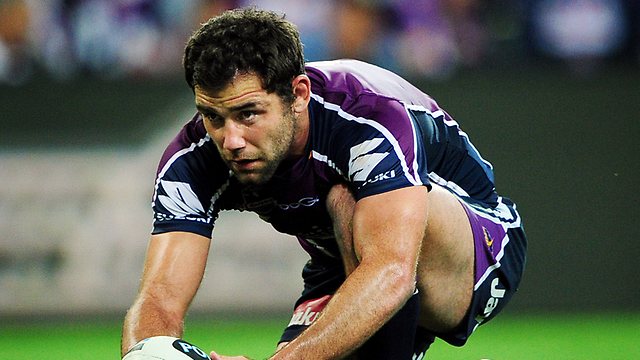 Smith Chalks Up 300 for Melbourne
July 14, 2015
Future Immortal Cameron Smith will play his 300th NRL match this Friday night against the Panthers and says it's even more special staying with the Storm the entire journey.
"The proudest part of achieving 300 games is that I've managed to do it at the one club, the club that gave me an opportunity to start my career in the NRL," Smith said.
"I think everyone knows I had an opportunity to go elsewhere at the end of last year but the decision that was right for me and right for my family was always to stay in Melbourne and I'm very glad to make that decision.
"This was obviously a big part of that, to stay at the one club and achieve a milestone like this, not many guys get to do it."