Former Kangaroo Alexander Wants Aussie Change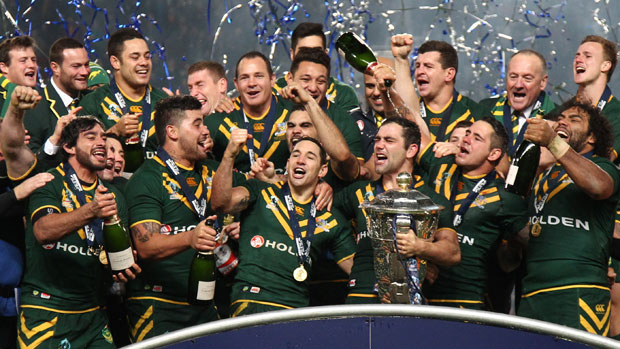 Former Kangaoo Greg Alexander believes the Australians are officially at the end of an era and it's time for change.
Writing in this week's Big League, Alexander wants a gradual changing of the guard.
"You'd imagine the Kangaroos side will have a vastly different look when it takes to the field in a year from now, let alone at the 2017 World Cup," said Alexander.
"Two-and-a-half years is a long time for a 32-year-old.
"Cameron Smith, Corey Parker and Johnathan Thurston were very good on Sunday, and the majority of the older crew have played a crucial role in the Kangaroos' dominance.
"There comes a time for change, and it's upon Australia, but it's important that the rollover in personnel is gradual, as bringing a whole new team of rookies together for the first time could make them like lambs to the slaughter."