Sironen A Step Closer to Emulating Origins of Dad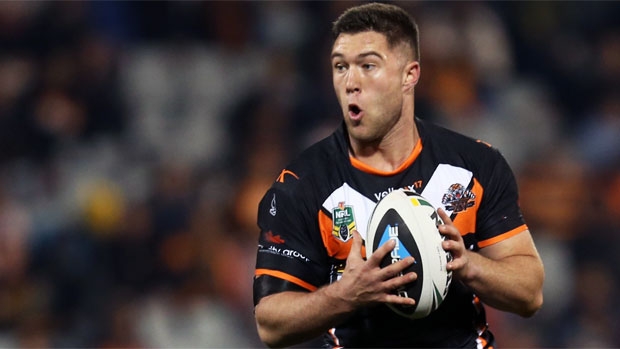 It may not come this year, but Wests Tigers second-rower Curtis Sironen is inching toward his dream of representing the New South Wales Blues.
This Sunday, Sironen will run out for City Origin in Wagga Wagga.
"I'm pretty excited and honoured to be contention for a spot," Sironen told weststigers.com.au.
"It was one of my goals at the start of the year to have a good pre-season and make this side, so I'm pretty happy, and I'm definitely looking forward to it.
"It's also good Teddy [James Tedesco] is in here too. I thought he really deserved this so it's good we can go out there together and represent the Wests Tigers.
"Last time, I was a bit nervous and a bit shy and I wish I had taken more of a hands-on approach to that experience.
"But here I am again, and I know what I have to do to improve.
"With State of Origin in the future, that's also one of my goals, so this is a stepping stone to that. I've just go out there and show what I can do, and get involved. I've been a bit hard on myself for not doing that enough, so it's a big goal of mine to just be in the game more."
Sironen is off course the son of Blues legend Paul Sironen who was a mainstay in the Origin arena through the late 1980's and 1990's.