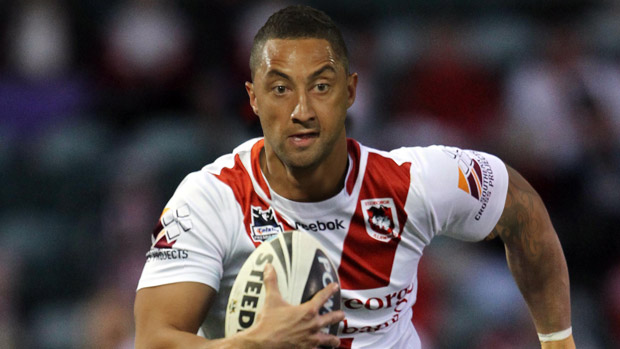 Kiwis Say Benji Close to International Redemption
April 21, 2015
New Zealand selector Richie Barnett says Benji Marshall is no lock for the ANZAC Test despite being in the same kind of form that once made him the Golden Boot winner.
The81stMinute has previously reported that Kiwi coach Stephen Kearney was set to include Marshall in his 17 for their clash against Australia at Suncorp Stadium.
Speaking to nrl.com, Barnett didn't give anything away but did praise Marshall's form.
"I have been really impressed with Benji, he is in great shape and is certainly leading the way," Barnett said.
"He is back to the form we have seen over the past, he has a different mindset and you can see he has another year under his belt in the NRL.
"He is making it difficult for selectors to brush him aside, but his form warrants us to look at it deeper and see how it works in combination with everyone else; he is certainly making every post a winner."