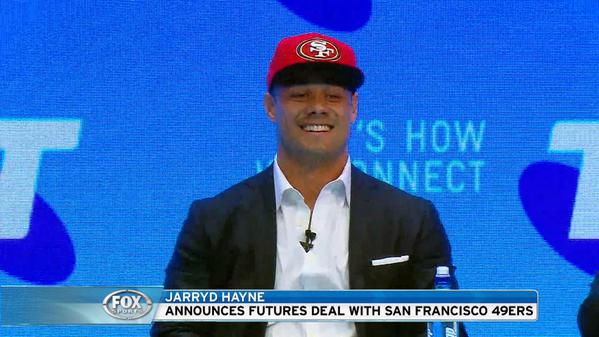 Hayne Closer to NFL 49ers Dream Than We Think
April 21, 2015
Jarryd Hayne is closer to making his NFL debut than perhaps we even know. That's according to San Francisco 49ers GM Trent Baalke.
"All you have to do is pull up the YouTube videos and watch some of the stuff he does athletically," he told the San Jose Mercury News.
"Now, can he go on a NFL field and learn the pass protections? He can catch a football as well as most people we've seen do it their whole lives, because that's the game over there. He can field punts extremely well. He can certainly field kickoffs. And he can run down and cover people on the coverage teams.
"How quickly he can transfer those physical skills into the game of football, we're going to find out."