Cheeky Fan Applies For Storm CEO Job as 'Wally Waldron'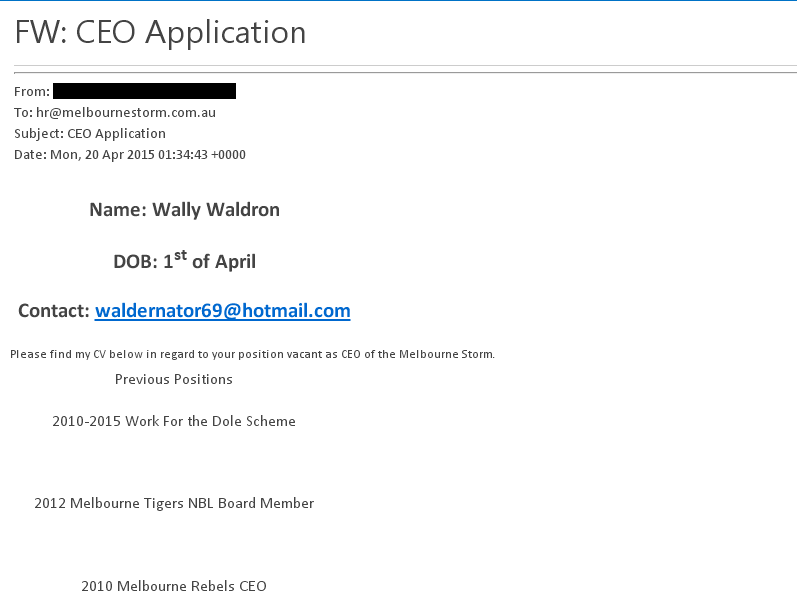 Who says humour is dead in rugby league?
The81stMinute has obtained an e-mail of a fan's submission to become CEO of the Melbourne Storm. Former CEO Mark Evans is returning to England and Melbourne has begun searching for his replacement, listing the position vacant online.
But is it a fan or former boss Brian Waldron?
You decide.
The application comes from a 'Wally Waldron', who's apparent birthday is April fools and his contact e-mail is the ingenious 'waldernator69@hotmail.com'.
Here's how 'Wally' listed his previous positions:
2010-2015 Work For the Dole Scheme
2012 Melbourne Tigers NBL Board Member
2010 Melbourne Rebels CEO
2005-2010 Umm doo da doooo da do da da doo
2004 State Bank of Victoria Board Member
2003 Golden Fleece Company CEO
2002 Dog Meat Records Board Member
2001 Westpoint Corporation
2000 Ansett Australia Board Member