Ferguson Says He's a Changed Man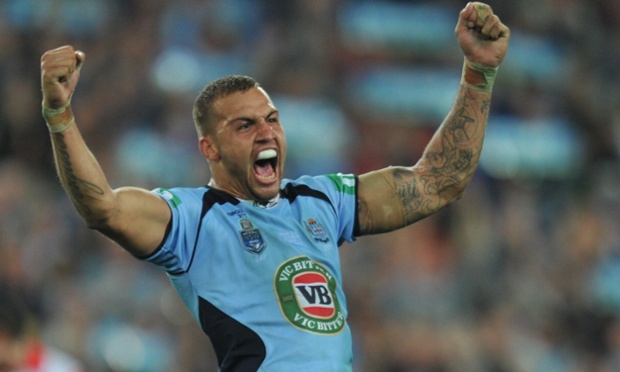 Blake Ferguson has told a throng of journalists he is a changed man ahead of the Sydney Roosters huge Monday night encounter with the Penrith Panthers.
"I haven't made any promises but I do know the person I was a long time ago isn't the same person that stands here today," Ferguson said.
"It's all about growing up. You were all 25 once in your life, weren't you?
"Have you changed? I've changed.
"It takes time to change a person. You can't change overnight, I'm not going to lie.
"But you can change in two years I think I've grown up a little bit. A lot to do with that has been the club, my partner and the blokes who surround me. They do care for me."